MIT Bootcamps accepts globally recognized major credit or debit cards that have a Visa, MasterCard, Discover, or American Express logo. We can also accept payment via PayPal and wire transfer.
If you would like to pay by wire transfer, please visit the FAQ article Can I pay by wire transfer? What information do I need? for important details.
Please follow the instructions below to pay by Credit Card or PayPal.
First, go to your Bootcamp Application Dashboard. If you have been admitted you will see that your application is marked "Approved" under the Application Review section. Below is the Payment section, click on the link on the right that says "Make a Payment".
A window will appear from the right side and you will be able to enter the amount you would like to pay.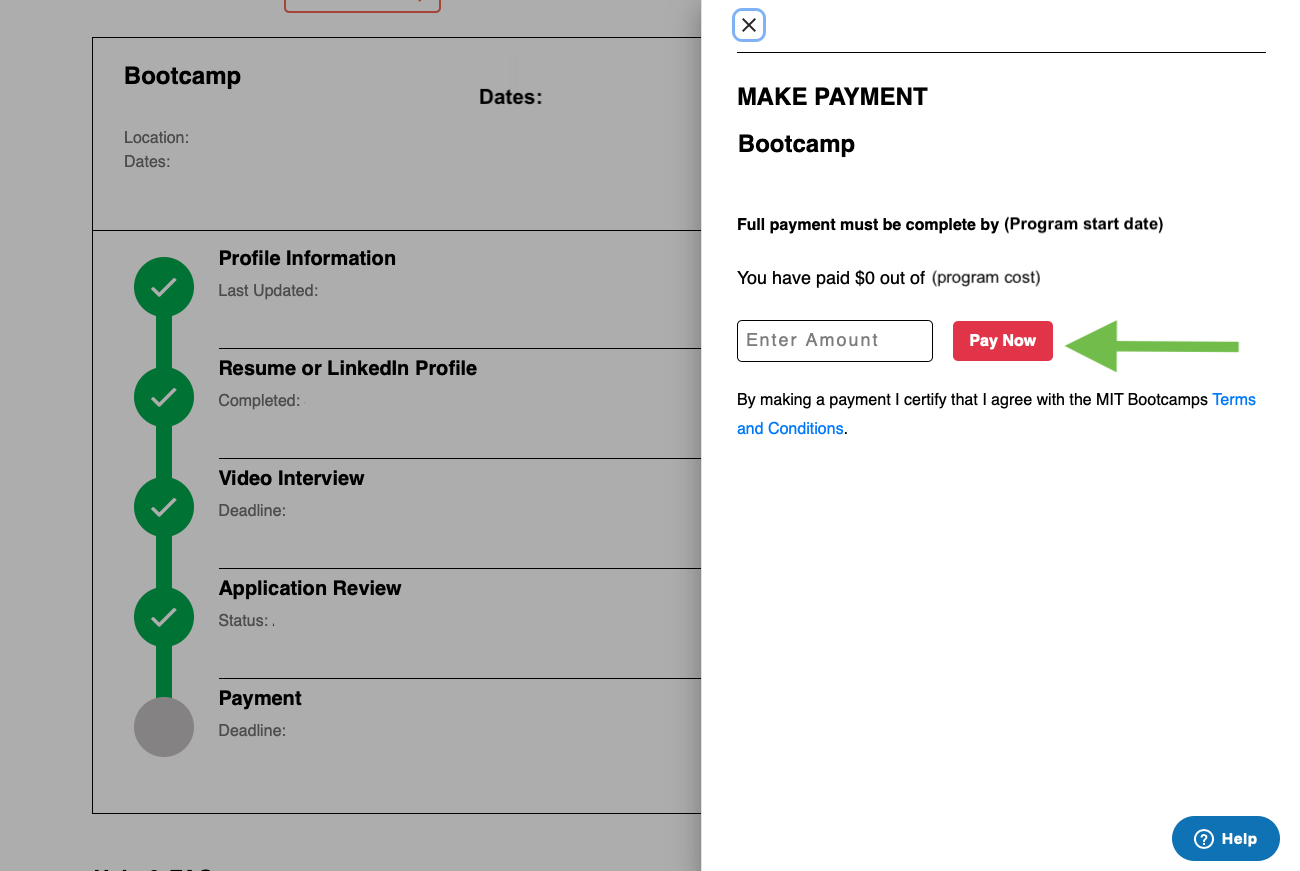 You will then be taken to the following screen to begin the payment process. Follow the system prompts to choose your payment method and enter your payment information.
After you make your payments, you will be able to view your statement by clicking the "View Statement" link at the top of your application dashboard.